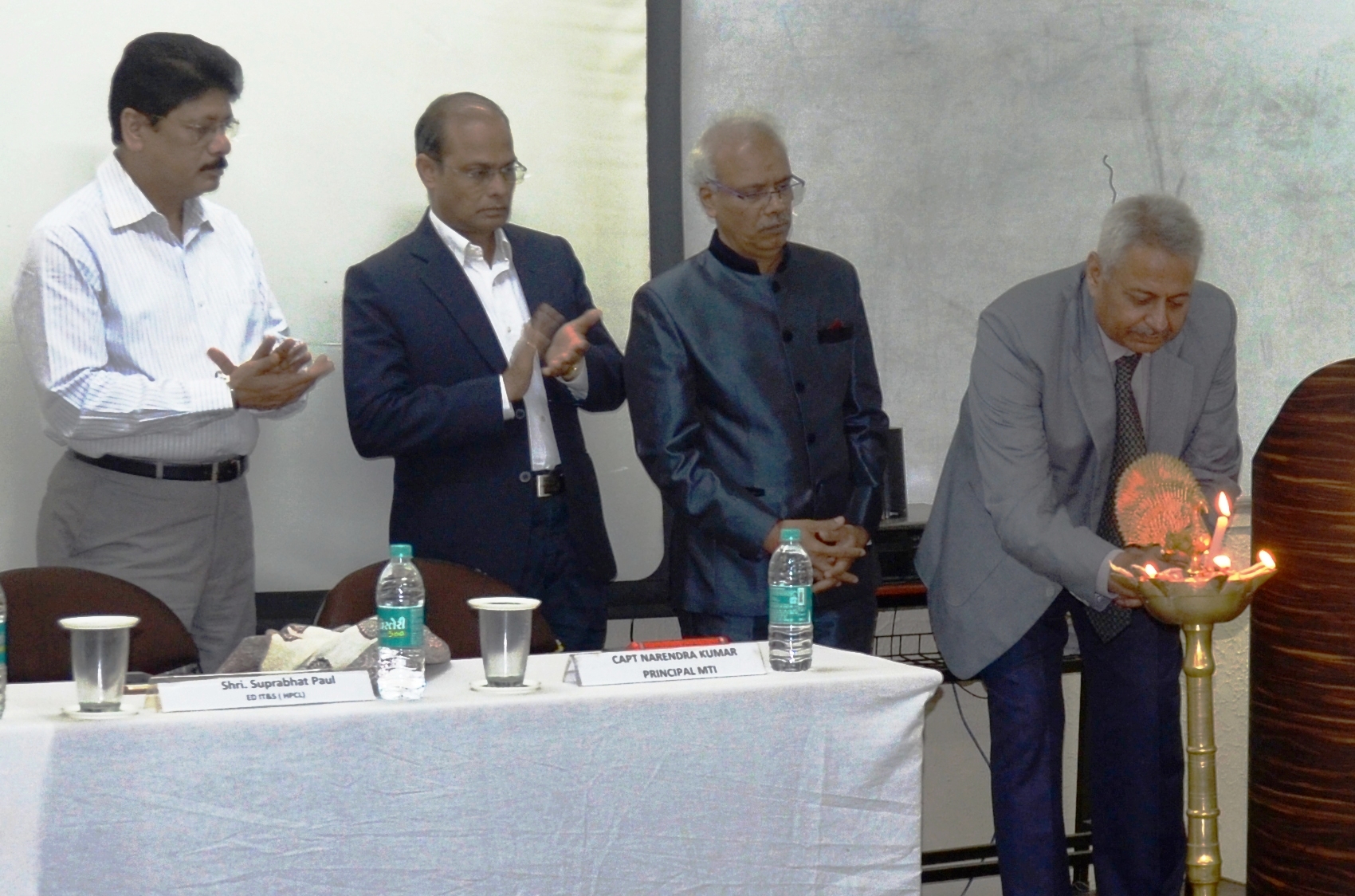 February 1, 2019
Boarding officer's Training in Shipping Management
SCI Maritime Training Institute conducted "Boarding officer's Training in Shipping Management" between 21-24 Jan 2019 for Hindustan Petroleum Corporation Ltd officers from various regions.
SCI- MTI achieved the distinction of the first and only Maritime Training institute in the world to conduct this course as part of Integrated Learning system in  Shipping & Logistics Management.
The course was conceptualised, designed and conducted by Mr Jothi Krishnan – DGM(P&A-MTI) .The training program was inaugurated on 21/01/19 by Shri Suprabhat Paul,  ED-ITES (HPCL) in the presence of Shri Kamal Pramanik , GM-Shipping (HPCL), Dr L Srinivasan, CM(HPCL), Capt, Narendra Kumar, Principal (MTI) and Capt T D Hazari , Ex. Director(SCI).The valedictory  function was headed by Capt Santosh kumar Darokar, DDG(Tech), DG Shipping.
The training program received much appreciation for imparting very essential knowledge about cargo handling procedures, Safety procedures, Tanker operations, duties, responsibilities, & competency requirements of Boarding officers in  Shipping & Logistics Management.