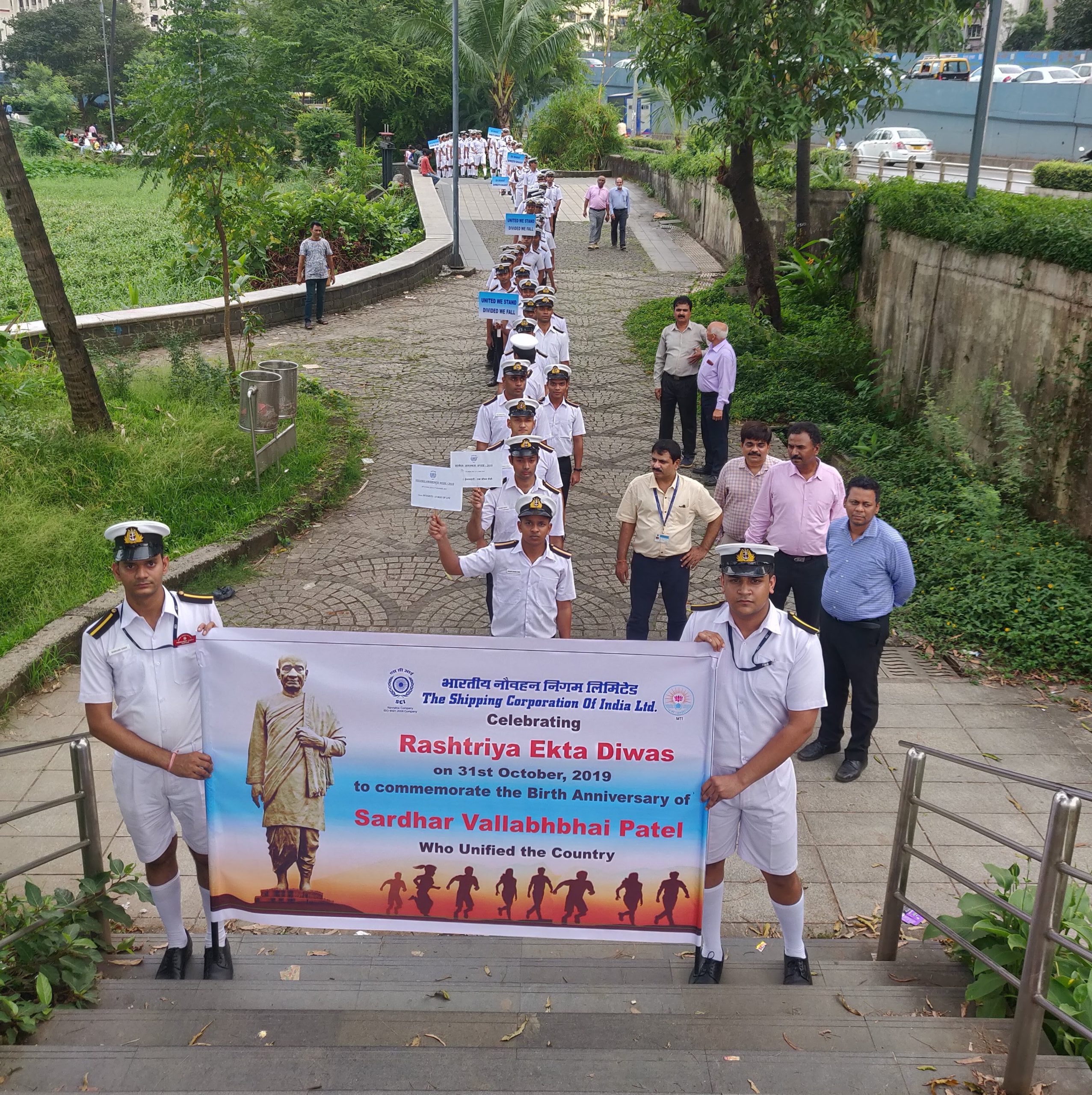 October 31, 2019
Rashtriya Ekta Diwas
SCI – Maritime Training Institute celebrated the Rashtriya Ekta Diwas (National Unity Day) with great exuberance on 31.10.2019 to commemorate the birth anniversary of Sardar Vallabhbhai Patel who unified the entire country post independence. Rashtriya Ekta Diwas was introduced by Government of India in 2014 and is a tribute to extraordinary work of Sardar Vallabhbhai Patel.
SCI-MTI started the celebrations by administering the pledge for the "Rashtriya Ekta Diwas (National Unity Day)" at 1100 hrs at Sagar Gyan Promenade. More than 200 cadets, faculty, SCI officers, and Instructors took the pledge dedicate themselves to preserve the unity, integrity and security of the nation and spread the message among others. A March Past by uniformed cadets of MTI with placards and banners was also organized at Powai from L&T Junction to Powai Vihar and back to MTI Powai from 1600 hrs to 1700 hrs.
Our 80 cadets of Diploma in Nautical Science (DNS) course and Graduate Marine Engineering (GME) course had joined the parade. This year's theme of National Unity Day was "Bring the Nation Together, United in Times of Strife and Rising Extremism".